Cylindrical roller bearings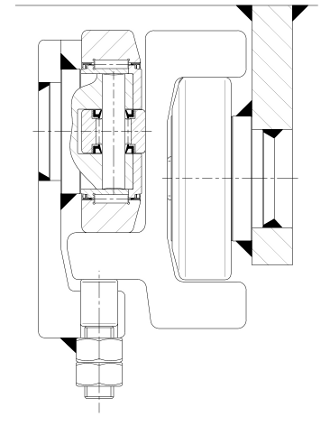 Capacity of laod of the bearings is calculated in DIN/ISO 281/1 e ISO 76, the size tolerance is of DIN 620. When effectuated at full roller filling the capacity is at maximum. The choice of steels  bound together by cement, hardened, to build the external rings of the bearings, enhables them to work in cases of shock thay could be esposed to.
The seal ZRS (screen and rubber) provides the bearings of a strong barrier against dirt and giver strenght to its internal lubricant. The bearings are relubricable with lithium fat of grade "3″.